Rave Scout Cookies chronicles a series of diary entries via a diverse roster of marginalized artists, voicing a myriad of cultural and creative affairs.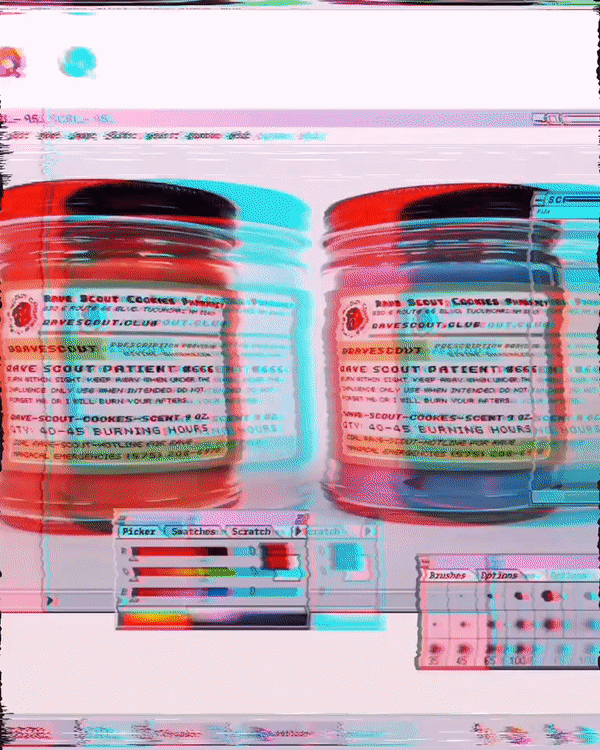 OPEN 24HOURS | 7DAYS A WEEK
The-Cookie-Mart ®, a serialized marketplace offering rave troops and our community exclusive, entertaining goods for your pleasure. For our first compilation, we introduce the Cookie Candle Line, a set of five scents aimed to bring the rave home with you wherever you go, available in limited quantities for a limited time only.
BUMP US A VIRTUAL LINE TO LEARN MORE ABOUT THE RAVE SCOUT COOKIES MOVEMENT & ORGANISATION